CrossFit® is Crossfit, Inc., a registered trademark.
Core Values:
People first – coaching people as individuals within a team

Community– everybody is recognized as an important part of our community

Honesty and personal responsibility - we stand behind what we do

Excellence – an obsession with innovation and quality as the foundation of Stadi Fit
Small Group Personal Training in CrossFit format
Are you looking for more attention and personal feedback from a coach, but still enjoy the group feel and the support you're getting from the others?
We offer small group Coaching classes, where the emphasis is on movement quality and teaching your body how it should naturally move.
The small group size (8 or less) makes sure every athlete is getting personal feedback and guidance based on personal needs. When you get the basics right, you'll be unstoppable!
START HERE - Start Up Month (1,5 months)
The Start-Up Month is your introduction to our small group CrossFit format coaching. The core of the coaching you receive is our small group personal training Technique classes (4-6 people maximum). In order to train safely and effectively, it is important to learn the basic movement techniques first and get your body used to being exposed to a broad range of movements. If you are new to our coaching or CrossFit, this is the way to begin with us.
During the Start-Up Month, you will have access to our Technique classes (2x/week) as well as our Mobility classes (1-2x/week). Our Technique classes make sure you learn safe movement techniques and the Mobility classes will prepare you body for the new way of training.
After you have attended at least all of the 6 classes covering the basic movement techniques. you can join in our normal CrossFit classes. With this format you can begin with us at any time.
The Start-Up month enables you to attend the classes at your own pace. All 6 different classes will be held twice within your membership, so if you miss one day, you will still have another chance to attend that same class. If you get through all 6 classes within the first 3 weeks, you will have 3 more weeks to access all classes as many times as you want!
SMALL GROUP CROSSFIT MEMBERSHIPS
After completing your Start Up Month you are now ready to continue your regular training with us.
Price 145€/month - Unlimited Membership 3 Months commitment in the beginning, which will continue on a monthly basis. Pausing membership can be done with a months notification.
Price 132€/month - 3 session per week Membership 3 Months commitment in the beginning, which will continue on a monthly basis (pausing membership can be done with a months notification).
Price 113€/month - 2 session per week Membership 3 Months commitment in the beginning, which will continue on a monthly basis (pausing membership can be done with a months notification).
10 Times card 150€ - To be used within 3 months
Single session 20€
CrossFit membership + all time gym access - if you'd like to attend our Group CrossFit classes but also work on your own at the gym, you can add the All time gym access onto your membership for 20€
Learn more about our Gym memberships
Programs
WOD PROGRAM
What?
Citius Altius Fortius - Following this programming stream will make you stronger, faster, leaner and healthier. Combining structured strenght training with short workouts done with High Intensity, will make you lift more, run faster and stand a bit taller, and the most of all; move in a way that your body was designed to!
With attention on periodising your training to periods where we concentrate on improving some particular skill/ skills and by making everything mesurable, you will notice a huge change in every area of your performance.
Who?
Those who have been CrossFitting for some time and already master the basic techniques
Those who want to build up their strength levels and gain more muscle mass
Those who want to improve their body composition
50+ CROSSFIT
What?
In the 50+ classes your coach will focus on what you can do. You will then be taught and encouraged to do what you can do better. You'll then ultimately be coached to help you do more than you were capable of doing when you first arrived. The great thing about this model is that you are most likely to be surprised by what you are able to accomplish after a relatively short period of time.
You can also be sure that there will never be judgment for your present fitness level and only enormous respect for wanting to change for the better. You'll probably never find a more encouraging environment!
Who
50+ athletes and CrossFit beginners
Those who want to "give years to their lives and life to their years"; improve their mobility, strength levels and overall well-being amongst same minded fellow athletes
Those not afraid to be challenged;
Those who like to always learn something new and exciting
Learn more about our 50+ Stream from the link below:
TECHNIQUE PROGRAM
What?
This is our foundational movement program in which you learn and practice safely the fundamental movements needed to participate in our other programs (with the exception of Mobility). There are 6 themed classes in this program; once you have completed these sessions, you will be ready to join our WOD and 50+ programs:
1. Squats and the bracing sequence
2. Deadlift and kettle bell swing
3. Overhead presses
4. Lifts (cleans)
5. Gymnastics (hollow and superman position, pull up, push up and kipping).
6. Metcon session - rowing, skipping, sit ups and burpee
Who?
All newcomers to CrossFit and those wanting to continue perfecting their technique in the foundational movements.
MOBILITY
What?
Mobility is "the ability to move freely and easily". Our mobility-classes are developed to increase mobility in the joints. Having wider range of motion in the the joints, will help athletes to achieve better movements.
The goal of the mobility classes is to get you more flexible and mobile, prevent injuries and help you in performing good quality movement.
Who?
The mobility classes are for everyone. Whether beginners or more advanced, all athletes will benefit from the classes and lear the techniques for future self-maintenance.
CROSSFIT TEENS (Kids)
What?
CrossFit Kids is meant to be BIG fun for all ages. Broad-Inclusive-General fun while developing the foundation for life-long high quality movement. Fun also means we provide an active alternative to sedentary pursuits, which means less childhood obesity and all-around better health for our children. Further, the needs of kids differ by degree and not kind; the program is scalable for any age or experience level and accounts for the varied maturation status one can find in a class full of kids. The essence of the programming is play, and as the kids develop into teens, play is directed into deliberate training movements that helps both movement, wellness and sporting pursuits.
Who?
Currently our CrossFit Kids offering is available for teens aged between 14-18 years of age. We will be bringing Pre-Teens (10-13) and Kids (under 10) programs in the future.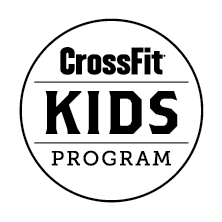 The Stadi Fit training space offers a friendly and community-centered atmosphere, a place where attention to movement detail and keeping things fun and challenging gives our space a welcoming yet motivating feel no matter what your background.
We are set up for small group CrossFit and Personal Training with equipement ranging from rowers and treadmills for metabolic conditioning to kettlebells and Olympic lifting bars for strength and power as well as our rigs and rings gymnastic training area.
We proudly offer small group training to keep our coaching very personal and our members goals always in focus. Our community, your results and coaching quality remain our priority.
Bulevardi 54, 00120 Helsinki
(09) 677 177 (with FysioProvita)
info@stadifit.com